At cribbsification.com, I work hard to bring you high quality, entirely free content that edifies, instructs, and entertains. All the while, I stick with a high standard for content that elevates the reader, expresses my sentiment and stays in line with my life's convictions.  The reality is that I run this thing from home in Chicago, Illinois. I enlist the help of guest writers from time to time, but mostly hear or read about ideas and concepts that I think will help my readers be the best people they can be. All of the features were thought up by me and fulfill my purpose of helping good people become better people. I have no editorial board, no marketing staff, no PR people, and no assistants. Let's be clear, I wish I did, but I also don't have a big budget for that at this time.
I have decided to open up the floodgates and let folks know how they can help out and support this website and the brand. There are a lot of ways to do so and I share quite a few ways you can help cribbsification.com in 2016. Do one or two or do them all.
Before we go any further, let's clarify,  when most people say "support" they mean money when, in fact, money is the least of my suggestions. Dont get me wrong, money provides momentum and resource and who wouldn't want that for their vision? However, you'd be surprised to know that there are many ways to help my efforts that don't include monetary substance at all.
We truly appreciate any and all support our readers provide in keeping us running, growing, improving, and spreading the Good News far and wide. In advance I say: "THANK YOU"
20 WAYS THAT YOU CAN SUPPORT
cribbsification.com
---
SUBSCRIBE TO OUR NEWSLETTER
In the monthly cribbsification newsletter, we review what we've been doing for the month, preview upcoming events and happenings and enlighten you on features, posts and info @ cribbsification.com that you may have missed. It's humorous, it's informative and it's unobtrusive. I will not inundate you with countless emails. I promise.
---
FOLLOW US ON FACEBOOK
"Like" the Cribbsification page. Get notifications on Facebook.
If you actually want to see the stuff I share on Facebook, it's not enough to follow the page. In recent years, Facebook has taken steps to "declutter" users' news feeds by creating algorithms that determine what content to include or not include in feeds. So even if you follow a page, you might not see any of the content that page shares, because Facebook has decided for you that you wouldn't be interested in it (even though you decided to follow them). If you follow Cribbsification on Facebook, but haven't seen any postings in a long time, this is why.
To ensure that you actually see the content that I share on Facebook, you need to select to see posts first on our Page Updates option. To do so, simply hover over the "Liked" button, and click on "Posts in News Feed" in the drop-down box. A pop-up window will appear. You'll need to select, "See First".
---
"LIKE" "SHARE" or "COMMENT" ON OUR FACEBOOK POSTS
That's how I interact with you and I love to do that. Your opinions and comments fuel the desire to bring more pertinent information to you. Your jokes crack me up and your connection is invaluable.
---
FOLLOW US ON TWITTER
Yes. @Cribbsification is on Twitter. Our latest posts and our 3 O' Clock Thoughts will be there. You can re- Tweet me. I'll Tweet you back, too!
---
FOLLOW US ON INSTAGRAM
Cribbsification1 has been here for a while, but my presence has been reserved. I'm amping that up now and want you to share your moments as I share with you mine.
---
FOLLOW US ON OTHER SOCIAL MEDIA (Pinterest, YouTube, etc.)
If you look for cribbsification someplace where we aren't and you think we should be, let us know.
---
SHARE OUR CONTENT ON SOCIAL MEDIA
You are welcome to "Share" any of the posts or info on your Social Media outlets. You can be the smartest person in your circle. Always coming up with the right info for the right occasion. Just make sure to give due credit.
---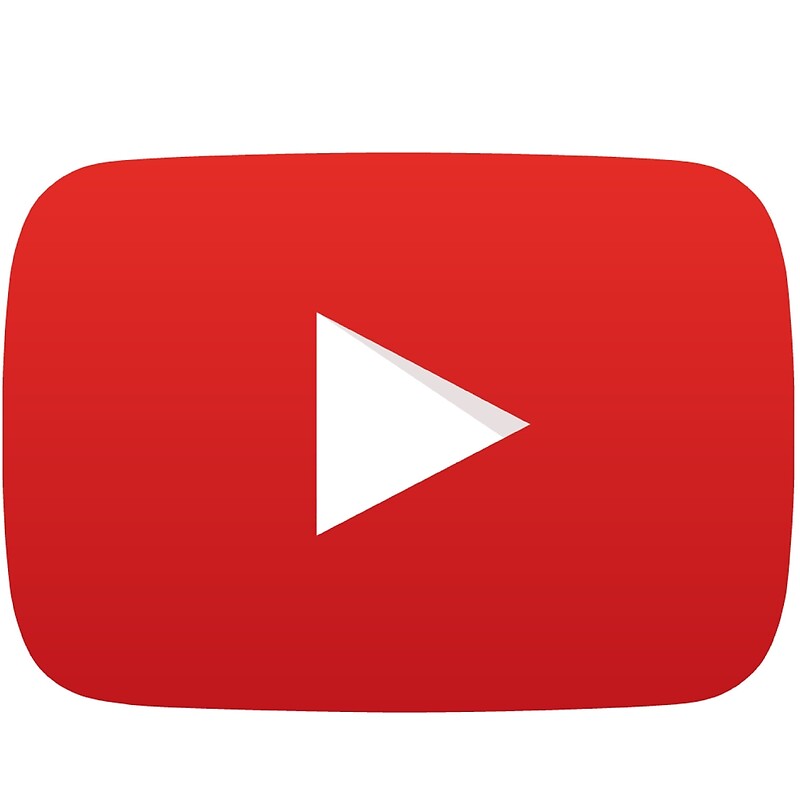 SUBSCRIBE TO OUR YouTube CHANNEL
Yes. We have one and guess what it's called…..that's right! Cribbsification. We've done a full revamp of our channel with all new content. Beat the Spring rush. Get in now!
---
EXPLORE THE WEBSITE
Poke around the site. Learn all about cribbsification.com. I have tried to create an interactive and fluid design that's also mobile-friendly.
---
TELL A FRIEND ABOUT cribbsification.com
Nothing makes you feel better than sharing something good with good people. Your friends are good people, aren't they? Well, I'd like to think the website is too. I've worked hard to ensure that cribbsification.com is something you'd be proud to share with anyone. Help me spread the word.
---
11. GIVE YOUR FEEDBACK
There's a place provided for that on the website. There's a tab on the homepage or you can type "feedback" in the search box. Oh and you can click here, too! Respectful feedback is always welcomed.
---
GET A COPY OF "Relativity: The Marlowe Cribbs Project"
A seven-year work of music. A lifetime of experience. This project speaks the sentiments of life and now I want to present it to you. Enjoy this quality project. Available at cribbsification.com and all digital media retailers. Yes, this will require a few bucks, but it's money well spent.
---
TELL A FRIEND ABOUT "Relativity: The Marlowe Cribbs Project"
Awww, c'mon, you can do it. Tell someone how great the music is and how relative the songs are. In fact, tell someone that they should invite us to perform "live" for their (or your) next event. Maybe you could grab an extra copy and bless someone else with it. They'll be glad you did.
---
ADVERTISE ON

cribbsification.com
Cribbsification.com welcomes sponsors and advertisers. Have an event, sale or special promotion coming up? You provide the information and I'll construct an audio or visual ad for you at an affordable rate. After your term, you can take the ad with you. If you choose to use our writing or broadcast services, you can do so by going to our "Quarter-Mile Services" page.
---
VISIT MOTORING EXPOSURE (motoringexposure.com)
Motoring Exposure, LLC.  is the automotive site for which I am a contributing writer. Special automotive events and stories are there and it's where I show my love for cars. Mike  De la Cruz and Ryan J. Konko are great guys who run a quality site for car enthusiasts and lovers of the automotive lifestyle. I am a part of it and encourage you to support them. Go to motoringexposure.com. I'll see ya' there!
---
PRINT OUR CONTENT AND SHARE IT IN CLUBS, CLASSROOMS AND ON BULLETIN BOARDS
Our content is what I call "Socially Safe" and good for all ages. As a former Educator, I know how valuable good, relevant, clean reading material can be. I try to provide posts that can be shared with anyone from church groups to social clubs to school-age students. You can share it as a spark for discussion of a classroom assignment.
---
BECOME A CONTRIBUTING WRITER
Are you a haberdasher? Share in "Cribbs On Style". Are you a singer, musician or producer? Share in"Artists You Should Know". Do you have invaluable info for young men? Share with us in "Man Skills". Perhaps you have something you want to get off your chest about people, politics or popular culture. Share it in "For Your Consideration". There's something for everyone at cribbsification.com and you can be part of it. Say you don't want to sit down and write? You can do a 3-5 minute video blog for us as well. I will give you all the proper acknowledgment. I'll also add all the links by which your new fans can contact you. Your help is welcomed and appreciated.
---
    18. INVITE US TO SHARE OUR INFORMATION/GIFTINGS – LIVE!
The
website features some of the opportunities I've been granted to preach, share on radio and sing. However, I am also available to serve as an emcee, toastmaster, Workshop conductor, awards presenter, minister, part of your discussion group or guest speaker. The things you learn from our site, we can share live with all the witticism and wisdom we can muster. Look under Booking to reach out to us.
---
DISCOVER SOME OF THE "Artists You Should Know" AND TELL THEM YOU HEARD ABOUT THEM @ cribbsification.com
There are some amazing musical artists on the independent scene. I try to feature them all in our "Artist You Should Know" feature. There are snippets and video so you can get to know them and their music. Once you've grown fond of them, drop them a line in their fan email or on their social media pages and let them know you heard about them at cribbsification.com – even if you already knew them – tell 'em, anyway. It helps me do what I do and fortifies relationships in the industry and the Kingdom. Also, if you know any artists who are making great strides in their endeavors, let us know.
---
PRAY FOR US
It may seem overly religious, but you'd be surprised what a little prayer can do. My work's foundation is Faith. All that I do is to benefit people as a whole. I have taken on this task and been very cautious with the platform, albeit small, that God has given us. Please pray that these efforts help, uplift and enlighten people and provide them with encouragement and hope. Pray for cribbsification.com and everyone connected to it.
---
21. PARTNER WITH CRIBBSIFICATION
Explore becoming an advertiser or underwriter of Marlowe Cribbs or one of our Cribbsification Projects. A portion will go to GRIP Outreach Youth Services, a 501(c)3 nonprofit organization created to address the needs of fatherless teenagers in Chicago's inner city. If at any time you'd like to partner with Marlowe Cribbs and cribbsification.com on any project, you can find out how here.
---
There you have it! 20 ways that you can support and continue the work done at cribbsification.com. We encourage you to try one, two, four, or even all 20. Anything you can do will be a boon for our work and ministry. Thank you, in advance, for your support.